We use the following 'cool tools':-

SolidWorks is the leader in 3D CAD technology, empowering product design teams with intuitive, high performance software that is easy to use, and provides the freedom to design products that set you apart.
Full 3D part modeling
Assembly modeling
Photo realistic rendering
Assembly automation
Surfacing
Mould flow
Automatic viewing of email drawings, no software required
Data exchange with most systems
Download free viewer for Solid Works edrawings

---

Structural Research & Analysis Corporation (SRAC) develops and markets design analysis software products for the mechanical computer-aided engineering market. Since its inception in 1982, SRAC has contributed innovations that have had a significant impact on the evolution of FEA. With a mission to supply all engineers involved in the design, test and manufacture of mechanical products with affordable, highly capable mainstream design analysis, SRAC markets the COSMOS® product line worldwide through a network of over 400 resellers in 57 countries.
Next Engine Laser Scanning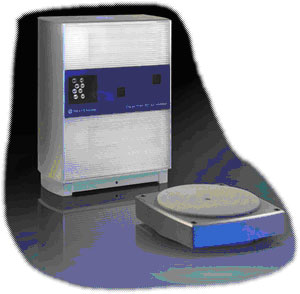 For 3D scanning parts into computer. Takes physical samples and brings them into SolidWorks as accurate, high-res 3D models.
---
Project Design Innovation Ltd has also sophisticated print abilities, which include AO colour printing.